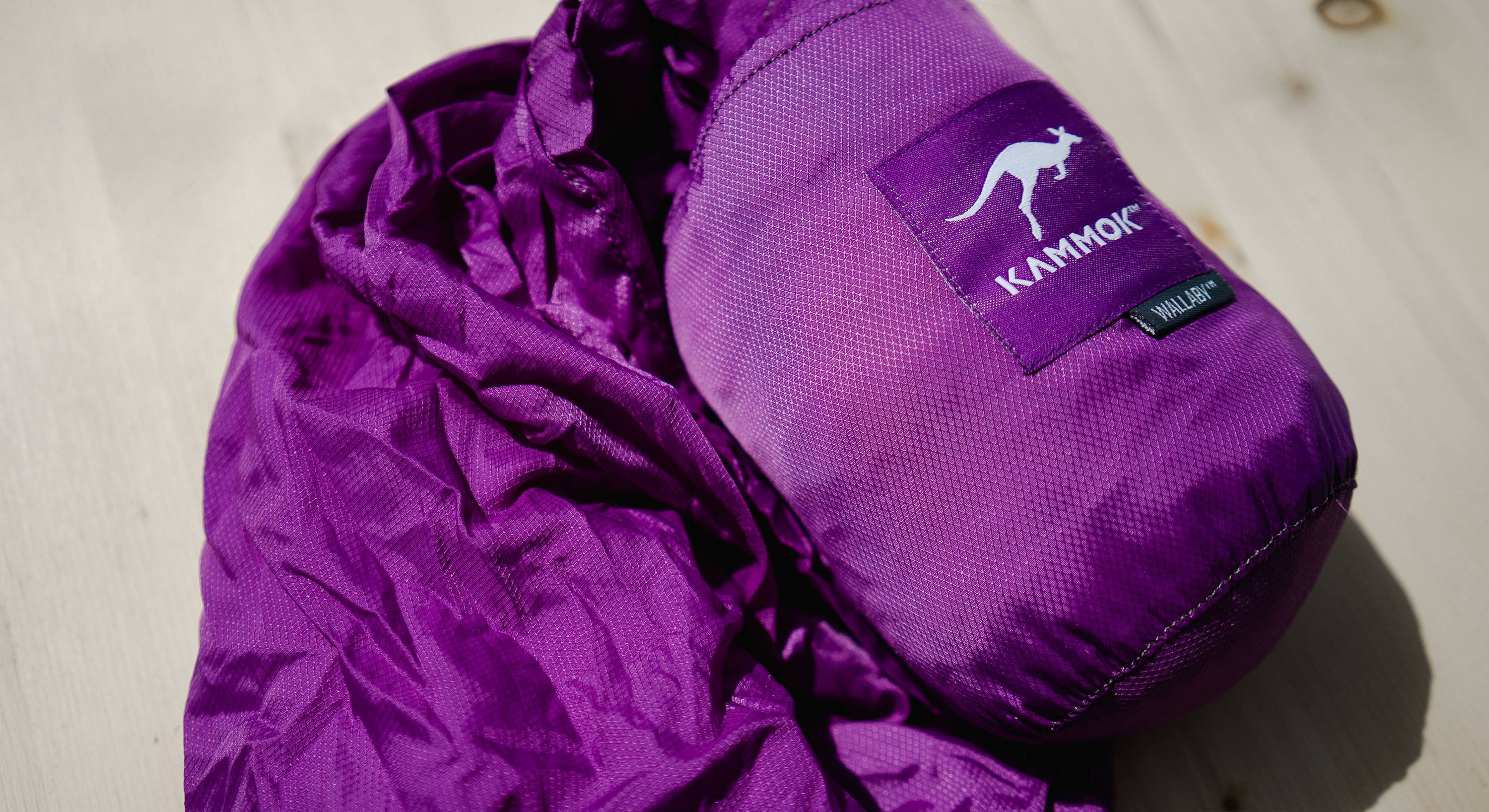 The Kammok Wallaby™, an ultra-portable and ultra-light hammock, is ready for any adventure. For everyday use from city to trail, this hammock fits almost anywhere - grab one and go!
$95.00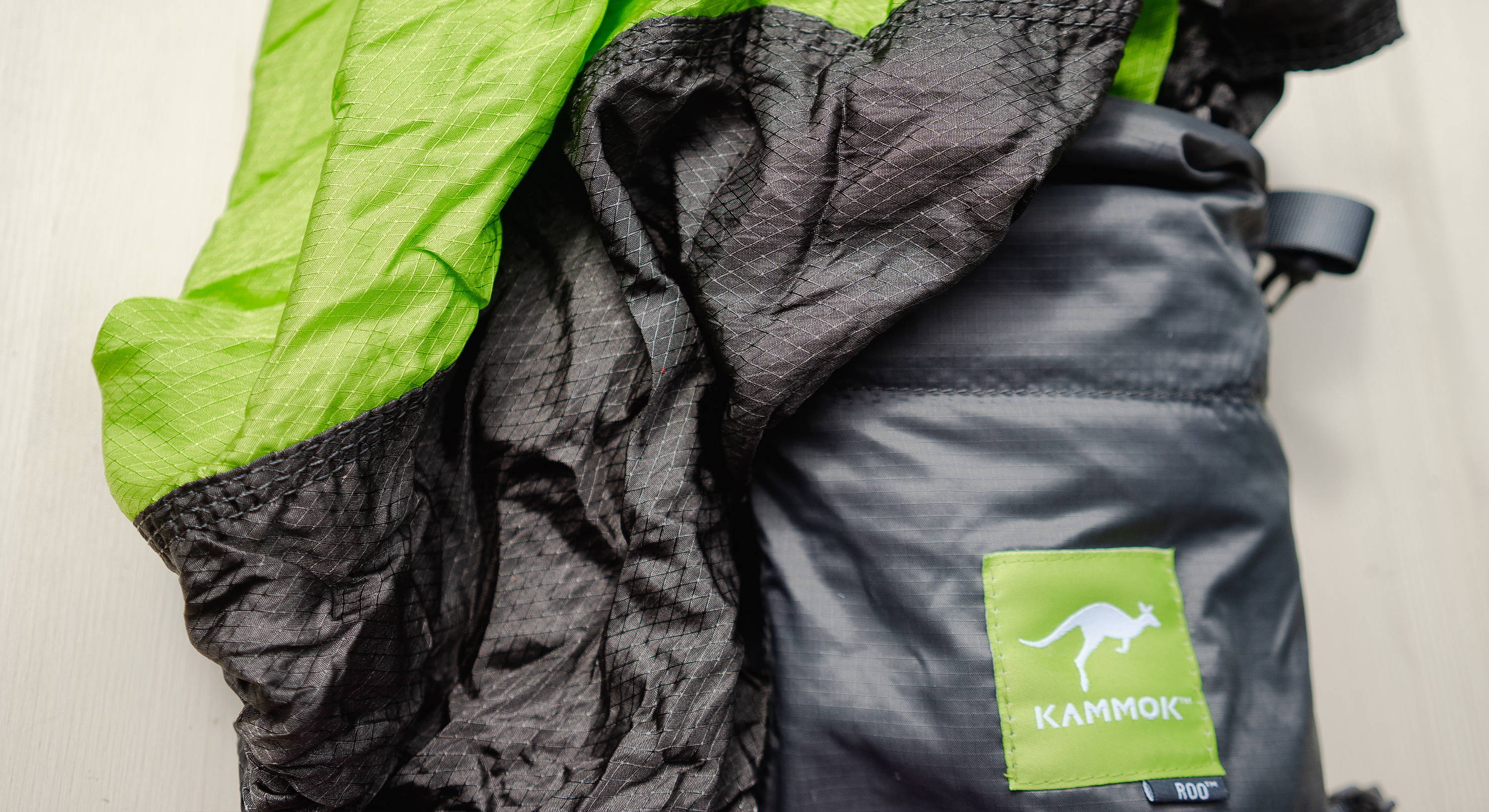 The Kammok Roo™ is the only hammock fabric designed specifically for camping, our 70 denier LunarWave diamond ripstop nylon is built to ensure the most comfortable and secure hang, every time.
$149.00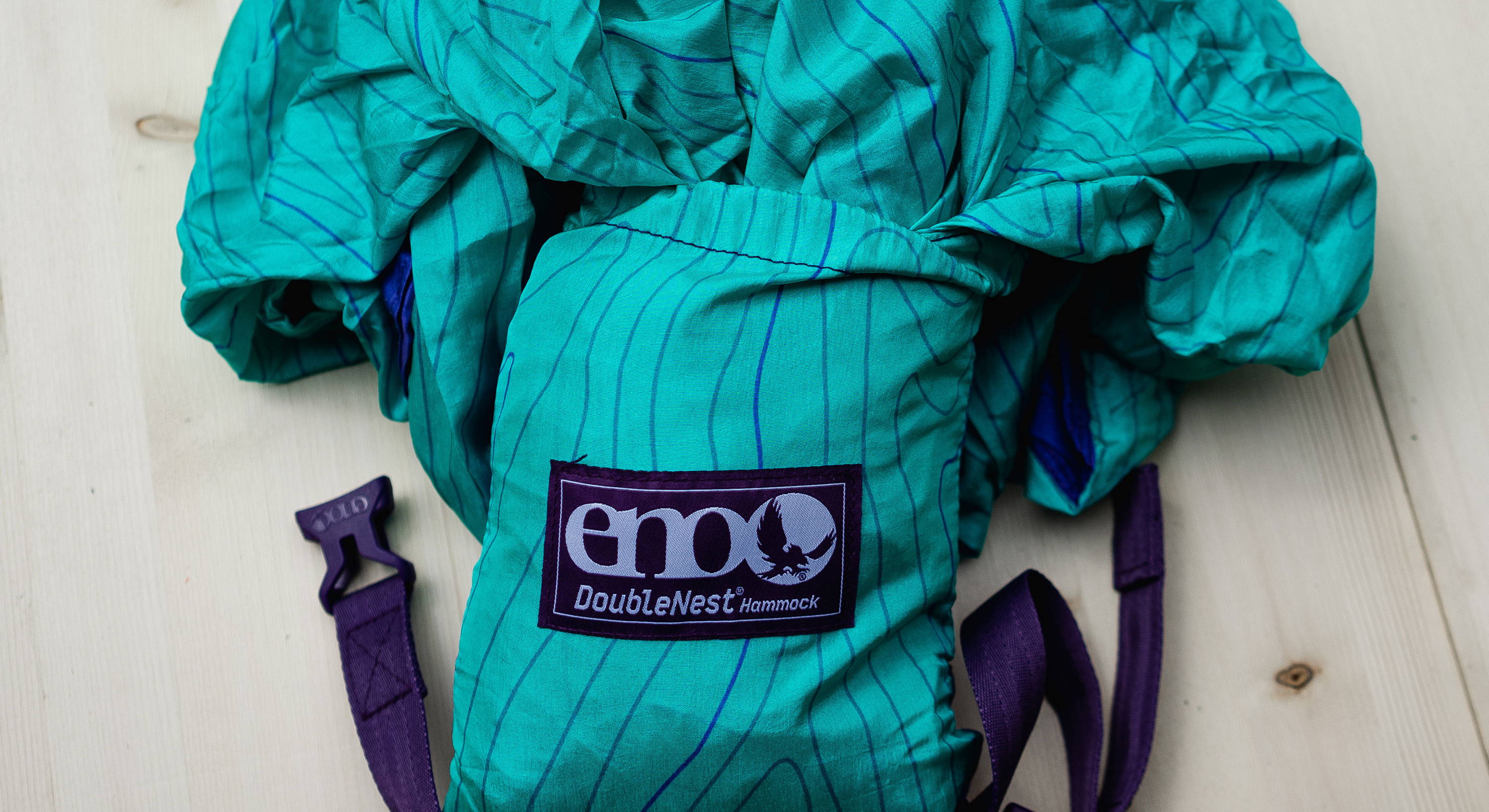 The Eno DoubleNest reigns supreme. Let their new prints take suspended comfort to the next level of form and function. Big enough for two and palatial for one, the DoubleNest still manages to stuff easily into its attached compression sack. Take it anywhere, set it up in seconds flat, lay back, and relax.
$90.00 - $100.00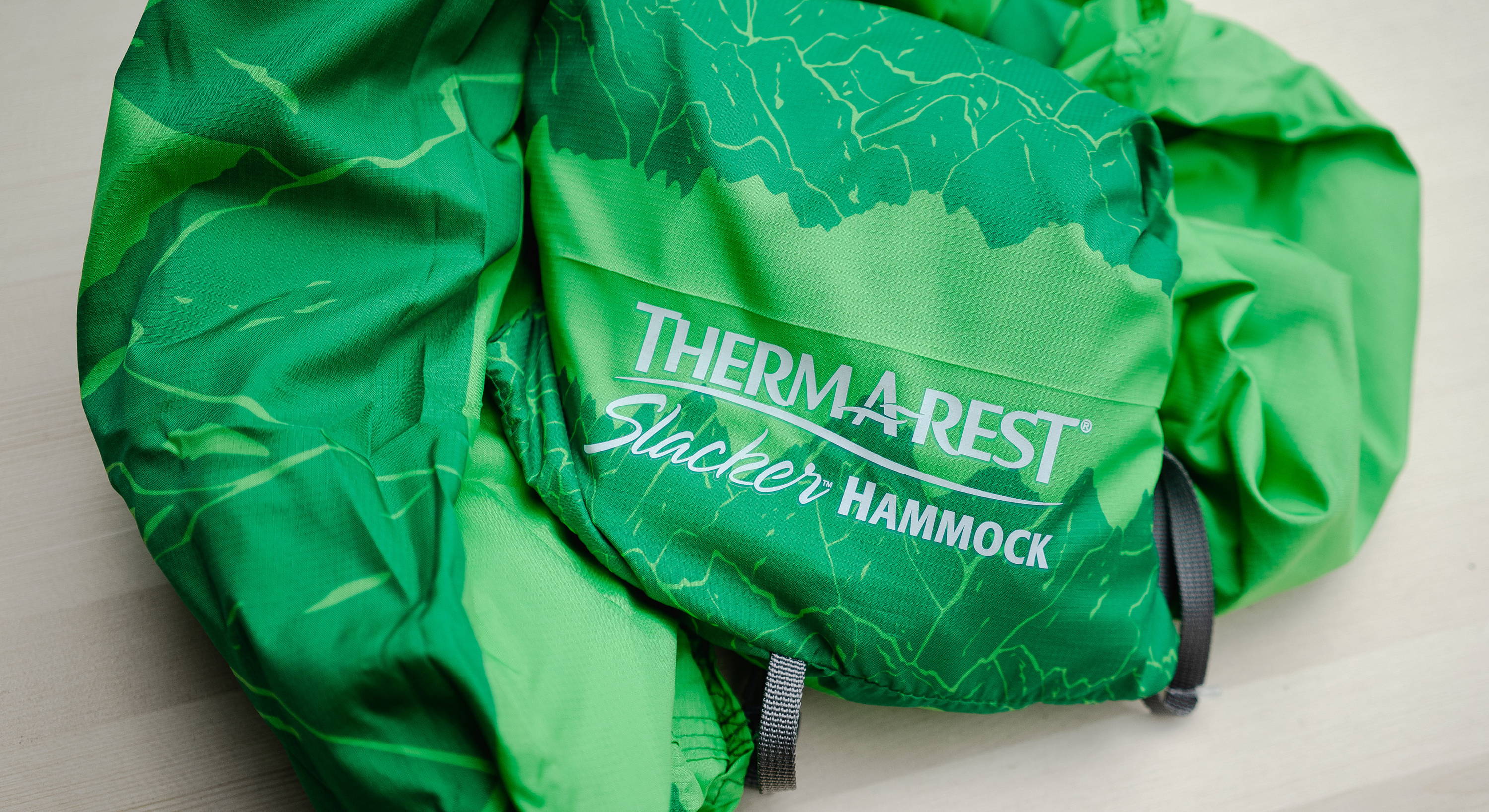 Slack off in style with a uniquely soft polyester fabric that feels great next to your skin and offers a subtle, yet functional stretch that eliminates the pressure points of nylon. It stuffs into its own attached pocket that doubles as a place to stash a book or tablet, right before you nod off for your Saturday siesta.
$85.00 - $95.00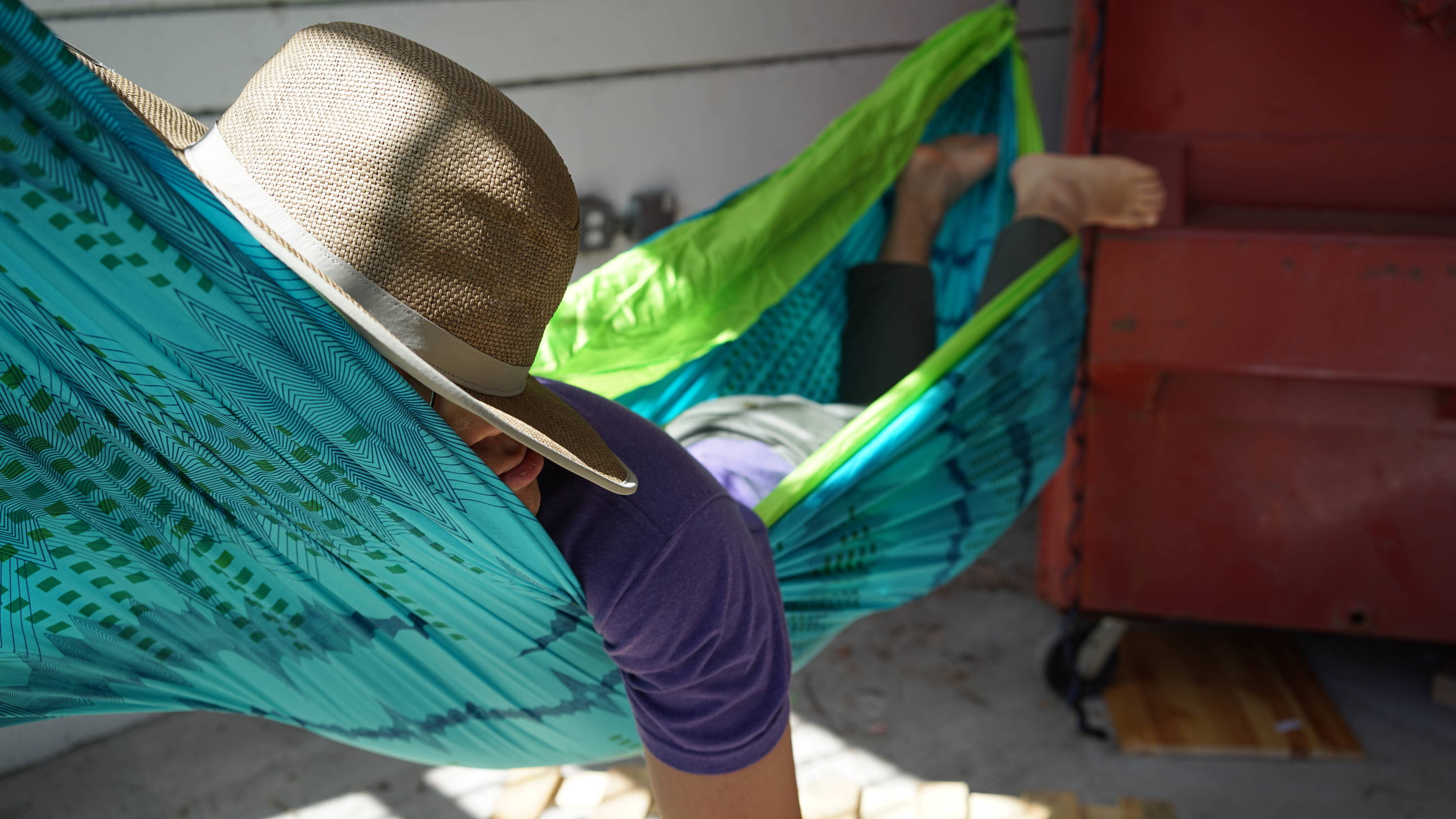 Kammok Python Straps - $45.00
Introducing, hammock straps that can hang virtually anywhere. Each strap boasts 18 points of connection, increasing the number of places you can set up camp and maximizing your comfort with added adjustability.
Thermarest Slacker Straps - $40.00
Keep hammock hanging simple and colorful with our Slacker Suspenders™. Simply wrap the Suspenders around your chosen trees, pass one end loop through the other, clip-in your hammock, and adjust to the perfect length with an auto locking slider.
Eno Atlas Straps - $40.00
The Atlas Strap is designed with three things in mind: strength, security and ease! Weighing a mere 11 ounces and boasting 30 total adjustment points, our patented Atlas set-up will have you securely hanging in a flash.
DID YOU KNOW?
Due to hammocks natural swaying motion, they can help you relax, lower blood pressure, and reduce stress levels in the body. It doesn't get much more relaxing than hanging mid-air in your hammock, looking up at the beautiful sky, and enjoying the great outdoors.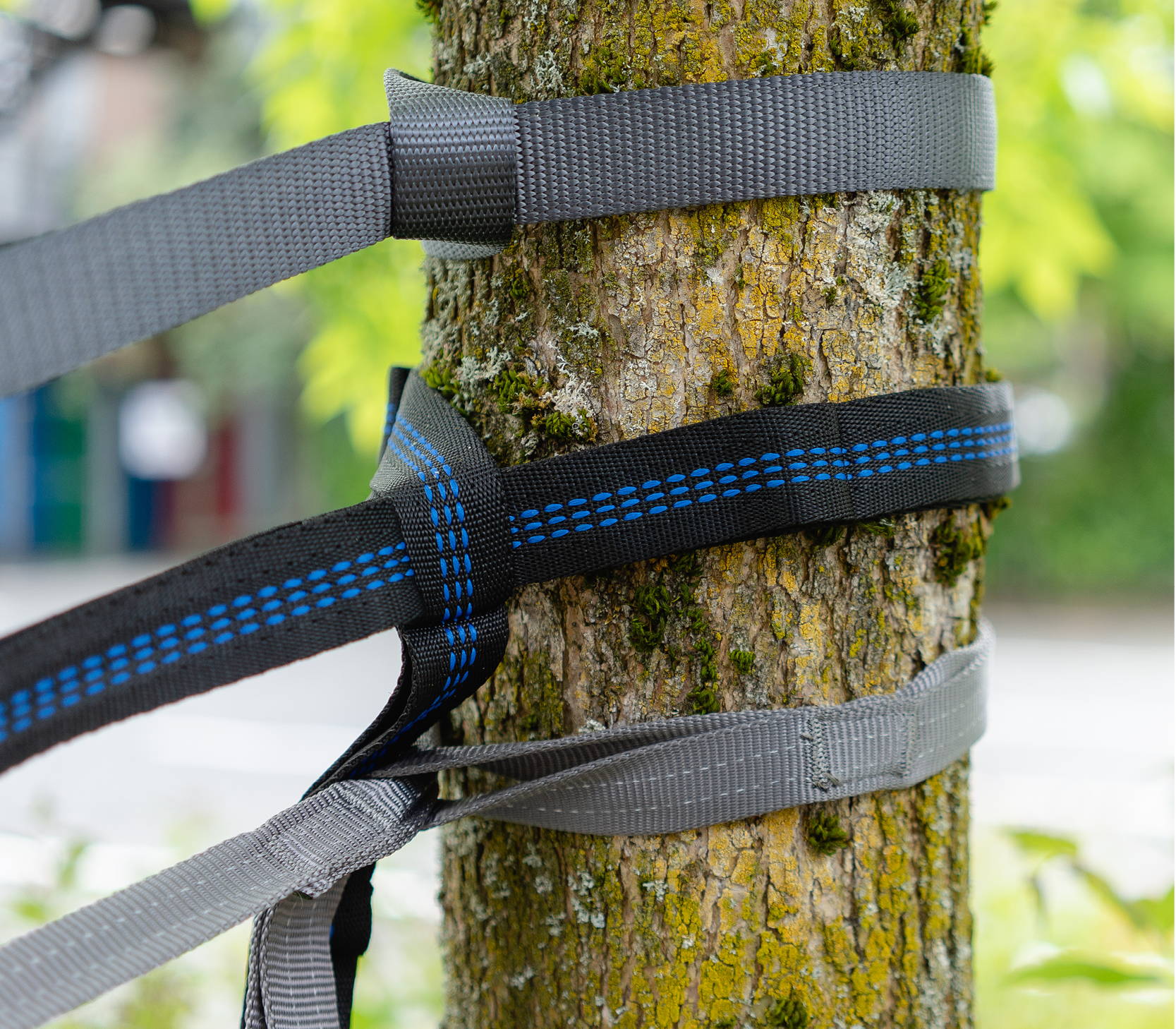 IF YOU WANT TO GO ALL IN..
Tentsile tree tents - incredible portable treehouses combining the versatility of hammocks & the comfort & security of tents.
Take adventure to the next level!