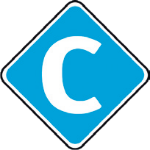 AVAILABILITY: In stock (2 items)
PRODUCT TYPE: Mens Footwear
Product info coming soon. In the meantime, feel free to reach out to the store for information. We are happy to answer all of your questions! Reach us at 604.876.2555 or service@alpinestart.com
AVAILABILITY: In stock (2 items)
PRODUCT TYPE: Mens Footwear
Hand crafted from the finest Sil-Nubuck Leather and are designed to withstand even the roughest terrain. Some of the most comfortable all day hunting boots ever made and are cut several inches higher than most hiking boots for better protection...
AVAILABILITY: Out of Stock
PRODUCT TYPE: Mens Footwear
The Meindl Perfekt are full leather, sturdy and comfortable hiking boots, suited for alpine trekking and compatible with crampons. These boots are excellent quality due to the impressive craftsmanship that Meindl have become famous for. The Perfekt is extremely sturdy...